Come January, and we Malayalis welcome the auspicious festival of Thiruvathira. Thiruvathira is the name of a Nakshatra or star in the Malayali calendar. The day marked with this Nakshatra, in Dhanu Maasam (December-January Month) is celebrated as Thiruvathira.
The reason why I am fond of this festival, in particular, is that it is purely a woman-centric festival. This day is special because it's believed that, on Thiruvathira, Lord Shiva accepted Goddess Parvathi as his Saha Dharmini (equal partner) and together they formed the Ardha Narishwara Rupam.
Coming to the part of the celebration, unmarried women observe Thiruvathira so that they may be blessed with a spouse, who is equal and compatible. Married women observe it for their husband's long life.
For me, the beauty of this day lies in the fact that it's pretty much about sisterhood. As I mentioned before, Thruvathira is 'Ladies' Special'. In Kerala, women of all ages and classes, wake up early, bathe in the communal pond, dress up in new saris, wear their favourite gold ornaments, adorn their hair with jasmine garlands, and visit the nearest Shiva Temple together, to offer prayers.
At home, they have fun the entire day. Swings are of major significance. Huge swings are tied to the trees in the orchards where women take rounds, swinging together and making merry.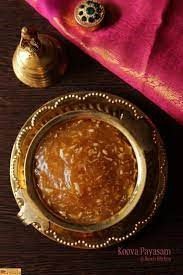 Why do I say it's the Malayali Karvachauth? Well, it's the fasting associated with Thiruvathira. It's not as stringent as the Karvachauth fast. From sunrise, women abstain from rice and rice-based food. Fruits can be consumed, but the highlight is a special dish called Puzhukku. Prepared from yam and other tuber vegetables, this dish is warm and spicy, with lavish glazing of coconut. Koova Payasam (arrowroot and jaggery sweet) is served as dessert. On this day, it's like a community kitchen, with women from all over the neighbourhood joining in, preparing dishes and relishing lunch together.
As twilight makes its way, a Nilavilakku (auspicious lamp) is lit, and placed at the centre of a flower rangoli. Women form a circle around the lamp and perform Kaikottikali, the traditional dance of Kerala. You don't need to be specially trained for this, or be an expert. It's a fun ritual, where you just observe the other women and flow with the rhythm. The songs sung for the Kaikottikali are usually in praise of Lord Shiva and Parvathi.
Post the Kaikottikali, or Thiruvathirakali , the Sandhya Pooja is performed, which marks the end of fasting and festivities. The entire day as you see, is meant for women to bond. Their daily routine takes a back seat.
Born and brought up in Mumbai, Thiruvathira was a little different for me. In our two BHK flat, there wasn't provision for a pond or swings or Kaikottikali. And honestly, my mother hasn't been too keen on religion or traditions. We did visit the temple, but sans the so-called mandatory new clothes or gold jewellery. We prepared Puzhukku and Payasam, but never fasted. Mother didn't believe in staying hungry, and I have somehow imbibed the same. We weren't exactly the socializing types, so Thiruvathira was always a mild affair back home.
Post marriage, I realized, a small apartment in Mumbai was good enough for not very elaborate but joyful celebrations. My husband's family enjoys a good social life, so Thiruvathira is fun and festive at my Sasural (parents-in-law). I would go shopping for a new sari and matching accessories with my mother-in-law and sister-in-law. The night before, the aunts and cousins would come to stay. On Thiruvathira morning, all of us, eight to ten ladies would dress up, visit the temple, chat, laugh, cook, enjoy an afternoon of Antakshari or other games, and wait for the evening, to dance to the Kaikottikali. Many of them would fast, but I was never forced to.
With my in-laws in Kerala now, and with most of my cousins all married and scattered, I spend Thiruvathira alone. It happens to be a working day for all as well. But then I try to embrace what I learned from both my mothers. So I offer prayers for my family, deck up, drape a new sari, go to work, and return home in the evening to light the lamp and sing Shiva- Parvati hymns. I don't enjoy cooking and I don't fast either. So I feast, as we order a Sadhya(Malayali feast) from the local Kerala restaurant for dinner.
After all, Thiruvathira is a celebration of womanhood, so I've carved my own pattern of celebration, the one day that celebrates Me.
This article was published in The She Saga magazine
Experience Thiruvathira; A Vibrant Malayali Festival Celebrating Sisterhood – The She Saga